Argan Oil for Stretch Marks
Using Argan Oil for Stretch Marks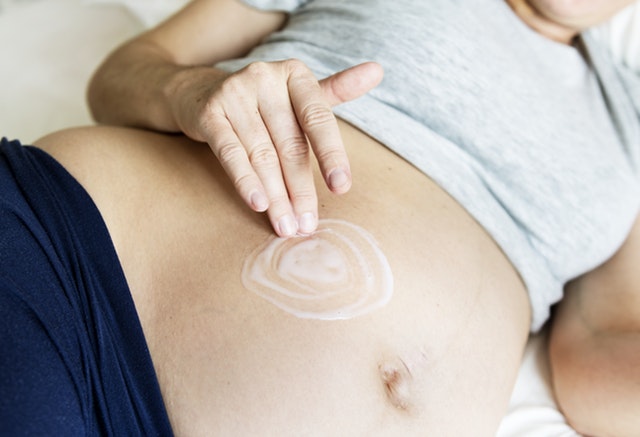 When you buy through links on our site, we may earn an affiliate commission at no additional cost to you (learn more)
Argan oil is appearing more frequently in beauty, skincare, and hair care products today. This natural ingredient is known to improve the appearance and health of both skin and hair, and as more people discover its strong capabilities, the more it is being used to treat a wide range of issues. As a natural moisturizer, argan oil makes the perfect treatment for stretch marks as well as other skin problems.
What is Argan Oil?
Argan oil is extracted from the seeds of the tree of the same name. Some oil is extracted from toasted seeds, but the most beneficial of argan oils for beauty purposes comes from raw seeds that are cold-pressed. The nutrients found in this fantastic oil boost the healing power of your body to promote cell regeneration and healing, giving you healthier skin and hair.
The most significant nutrient found in argan oil is Vitamin E, which we all know is an excellent treatment for reducing the appearance of stretch marks over time. This potent natural remedy also contains fatty acids that work well on older stretch marks, too.
Not only can argan help fade existing stretch marks, but it also works wonderfully to prevent these skin discolorations from forming. Start using argan oil on your stomach and other areas at the beginning of your pregnancy, and be sure to apply it regularly to keep your skin sufficiently moisturized to prevent these marks.
Argan oil is perfect for use by those with sensitive skin, as it is free of additives and fragrances and gentle enough to be used daily and over more extended periods. The natural compounds found in this oil heal your skin from the inside out. And, because it is pure and organic, you can feel good about putting it on your skin every day.
The highest quality argan oils come from Morocco, where the argan tree grows naturally. Argan oil needs to be stored in dark-colored glass, or it can lose its potency. Buy all your oils from reputable manufacturers, and only buy pure oils with no additives. Cold-pressed oils will have the maximum benefit for stretch marks, and there are many organic varieties of this oil that are excellent to use for this purpose.
How to Use Argan Oil for Stretch Marks
There are several effective strategies for using argan oil to reduce the appearance of your stretch marks. The first is to apply a few drops of oil to your palm, then massage it directly into the affected area. Rub it thoroughly into your skin to keep the area supple and soft. Apply this at least once per day, several times per day if you notice marks beginning to form or have very dry skin. Argan oil absorbs quickly into the skin, which means you can worry less about it staining clothes or making a mess.
Pregnant women will get the most benefit from argan oil by applying it directly to the stomach area twice per day. This promotes skin elasticity, which prevents the marks from ever forming. This natural remedy is effective and far less expensive than other treatments marketed for reducing stretch marks. You only need a few drops, so a little oil goes a long way toward treating and preventing these skin problems.
Argan oil is also effective at treating fine lines and wrinkles on your face, dry and frizzy hair, and other skin and hair issues. As a natural, effective, safe moisturizer, it makes an excellent addition to your beauty routine. Experiment with the various ways that argan oil can help your skin, eyelashes, and hair today.
Source: https://www.ncbi.nlm.nih.gov/pmc/articles/PMC5019162/