Argan Oil for Eyebrows: Naturally Improve Growth
Argan Oil For Eyebrows: Naturally Grow Fuller Eyebrows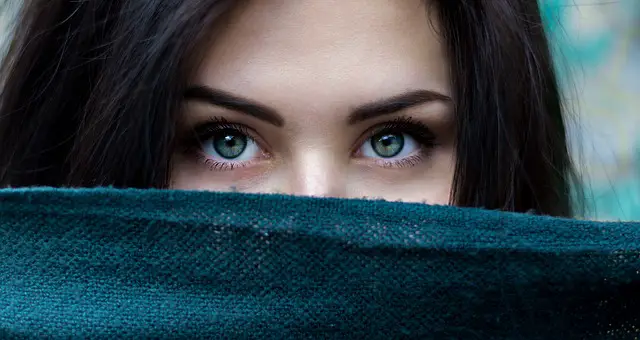 When you buy through links on our site, we may earn an affiliate commission at no additional cost to you (learn more)
Whether you have thin eyebrows from overzealous plucking or just plain bad luck, it is possible to improve the fullness of your eyebrows. If you are tired of uneven, patchy eyebrows that never seem to look full, then it is time you learned some of the many benefits of argan oil.
What is Argan Oil?
Sometimes referred to as "liquid gold," this oil comes to us from Morocco, where it has long been prized for its health and beauty applications. This oil is extracted from the nut of the Argan tree and has been used for centuries by Moroccan women on their hair, skin, and nails.
Among its many benefits, argan oil is rich in vitamins, antioxidants, and essential fatty acids. These compounds combine to create an oil that is an excellent moisturizer that also protects skin, reduces inflammation, and helps restore the body's natural hair growth process that has been damaged by disease or environmental conditions.
The fatty acids in argan oil make it an excellent moisturizer for both hair and skin. These oils help to keep hair shafts lubricated and allow them to retain moisture, making them healthier, stronger, and less susceptible to breakage. As a source of Vitamin E, argan oil also helps to reduce frizziness and dryness, which isn't necessarily crucial to your eyebrows but can help tame the hair on your head.
For helping improve the thickness of your eyebrows, argan oil is an excellent choice because it helps prevent many of the skin conditions that are known to cause hair loss, like psoriasis and seborrheic dermatitis. Argan oil can also help reduce fungal infections, which are also known to contribute to hair loss.
By keeping your hair follicles clean, healthy, and moisturized, your eyebrows are more likely to grow in fuller and thicker, resulting in longer, healthier hair wherever you want it. Argan oil has even been used to help promote longer, thicker eyelashes.
The application of cold-pressed, nutrient-dense oils like argan oil not only conditions your existing hair but also encourages new growth. In addition to argan, other effective oils for promoting hair growth include castor oil and Vitamin E.
Using Argan Oil on Eyebrows
You can apply argan oil directly to your eyebrows using a cotton swab. Do this nightly for several months to achieve the best results. You can also create your own brow-thickening formula be combining equal parts castor and argan oil with Vitamin E. Apply with a cotton swab or your finger each night before bed, then wash your face as usual in the morning.
Other Benefits of Argan Oil
If you are ready to get rid of some of those single-purpose beauty products taking up space in your cabinets and drawers, you can also use argan oil for many other purposes in your beauty routine. Argan oil is excellent when used as a facial moisturizer and can be directly applied to your skin. It also helps to tame and control curly or frizzy hair. You can even leave it in your hair after your shower to help moisturize between washings.
Try adding a few drops of argan oil to your favorite hydrating toner to boost its effectiveness. You can also make your next facial mask session more moisturizing by adding a few drops of argan oil to your favorite mask treatment. If you want to add extra moisturization to your makeup, add a drop of argan oil to your foundation or bronzer before applying.
Soften the skin around your cuticles or on your heels with this deep-penetrating moisturizing oil. You can put it on your feet overnight and wear socks to bed to help treat cracked skin. Adding a few drops of oil to your bathwater will leave your skin feeling soft and smooth, too.