Apricot Oil Benefits for Hair- Promote Hair Growth Naturally
Apricot Oil Benefits for Hair- Promote Hair Growth Naturally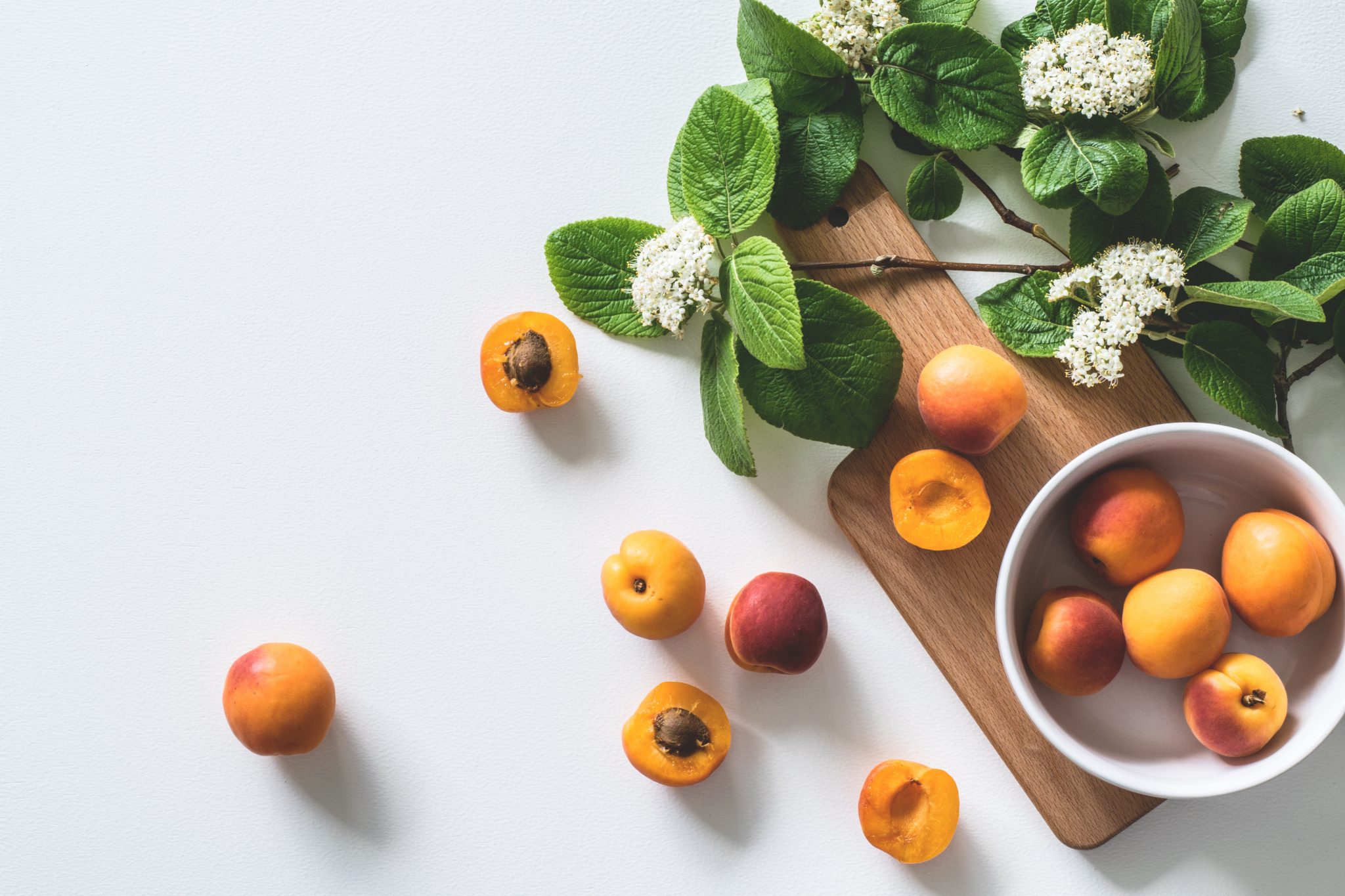 When you buy through links on our site, we may earn an affiliate commission at no additional cost to you (learn more)
Do you have dry hair that tends to get frizzy and unmanageable? Is your dry scalp resulting in embarrassing white flakes on your shoulders? If you want to find a solution to your dry, damaged hair, then stop worrying and start using apricot oil!
What is Apricot (Kernel) Oil?
Also known as apricot kernel oil, apricot oil is extracted from the seeds (kernels) of the apricot plant. This fruit-bearing tree comes from northeastern Asia but was spread throughout the early world by explorers and traders. Apricots are beautiful fruits full of fiber and vitamins, and they are prized in many cultures for their uses and applications. The kernel, which is called the pit in many countries, has a high concentration of oil.
Apricot oil is extracted using a cold-press method that keeps the nutrients and essential fatty acids within from being compromised. Apricot seeds are rich in proteins, fibers, sugars, and unsaturated fatty acids like oleic and linoleic acids. Also, the oil in these seeds contains high concentrations of antioxidants like Vitamins A and C, other nutrients like Vitamin E and K, and many essential minerals, like magnesium, manganese, copper, and potassium. All these nutrients combine to create an oil that has significant benefits for our hair and skin, which is why it is commonly found in lotions, cosmetics, and creams.
Apricot oil is excellent for use on your skin because it helps it to retain moisture, suppleness, and elasticity. As it is a natural anti-inflammatory, apricot oil also helps to treat many skin disorders, including dermatitis and eczema, which can enable you to control the itching and redness of these disorders.
As a source of omega-9 fatty acids, apricot oil is emollient, making your hair and scalp more pliable and softer. When you use this oil on your hair, you are not only treating hair but also your scalp, which can help with many different skin conditions that could be causing you to have dry, brittle, or even thinning hair. The oil can penetrate your hair, increasing its hydration and reducing dryness.
Apricot Oil Uses for Hair Growth and  Hair Loss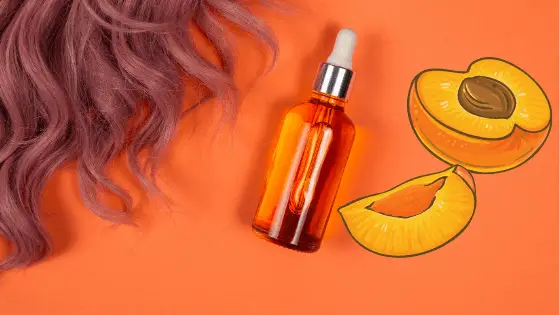 Have you lost hair as you've gotten older? If so, then you aren't alone. Losing hair is a sign of aging, and often can lead to low self-esteem and confidence issues. Hair loss can also occur due to many different diseases, such as autoimmune diseases and nutritional deficiencies. If you have started to lose your hair, then talk with your doctor to determine the root cause of your hair loss.
After seeing your PCP, you may be wondering what you can do to help promote hair regrowth. Well, apricot kernel oil may be the answer to all of your hair loss problems. Apricot kernel oil can improve your scalp and hair follicles' health, which leads to improved hair growth and healthier, stronger hair.
How exactly do you use apricot oil for your hair? Well, you can use it directly on your hair if you buy pure, apricot kernel oil. Simply apply the oil to your scalp and massage it into your hair follicles. The antibacterial properties of the oil will help keep your hair healthy and strong.
Lock-in Moisture With Apricot Oil
Plus, the oil will lock in moisture and allow your scalp to heal if it is on the dryer side. If you don't want to add straight oil to your hair, you can add a few drops to your favorite shampoo or conditioners and use it throughout the week (More about this below) . Always make sure to wash the oil out of your hair to prevent greasy hair.
Apricot oil is also an excellent sealant for your hair. The oil's moisturizing properties can help lock moisture into each of your hair strands and fight hair loss. Plus, apricot kernel oil is a lighter oil than most oils you find in the beauty store, so it likely won't build up in your hair and lead to greasy, oily hair.
Vitamins Found in Apricot Oil
The vitamins found in Apricot oil can help improve your hair follicles' overall health and lead to improved hair growth. Apricot oil is full of vitamins A, C, and E, which have all been shown to improve your hair's structure, strength, and health. Vitamin C is an essential part of collagen, which is a unique protein that is used to create your hair strands. Without vitamin C, your body's collagen is brittle, which leads to brittle, stringy hair. Vitamin A and E are both essential vitamins for cell turnover, which can lead to improved hair growth.
If you are struggling with losing your hair due to aging or illness, you may want to consider trying apricot oil. This oil is a light, great smelling, luxurious oil that can promote hair growth, improved hair strength, and overall scalp health. By using apricot oil daily, or weekly, you may be able to see a noticeable difference in your hair.
How Can I Use Apricot Oil?
There are several methods for using apricot oil effectively to help reduce dryness and improve softness to your hair. Here are our favorite methods.
You can add three drops of apricot oil to your favorite shampoo or deep conditioner before applying it to your hair. This will help combat dryness and promote a healthier scalp.

Before you shampoo your hair, apply several drops of oil to your hands and massage it into your scalp. This will fight against the drying effects of your shampoo as well as allow you to untangle stubborn knots.

If you wait several days between shampoos, apply a few drops of apricot oil to dry or damp hair between shampoos to keep your frizz under control.

Add a few drops of apricot oil to your favorite styling cream or lotion to boost its moisturizing effects.

You can also apply apricot oil after you have styled your hair to help your hair look softer and shinier.

You can use apricot oil as part of any hot oil treatment you apply to your hair regularly.