Jasmine Oil for Skin: Naturally Improve Your Skin
Jasmine Oil For Skin: 5 Ways to Naturally Improve Your Skin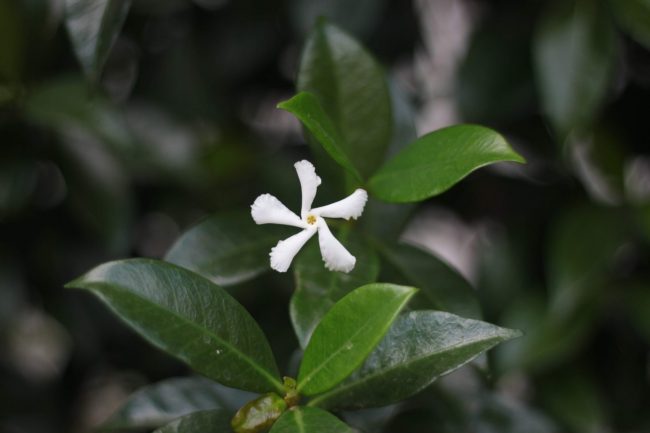 When you buy through links on our site, we may earn an affiliate commission at no additional cost to you (learn more)
The alluring, intoxicating aroma of jasmine is widely known for its ability to improve your mood as well as positively affect your nervous system, but did you know this amazing essential oil is also great for your skin? If you are only using jasmine essential oil for its aromatherapy benefits, then you are missing out of some of its genuinely astounding benefits for your skincare, too.
What is Jasmine Oil?
Derived from the jasmine flower, jasmine oil has been used for centuries to relieve emotional stress, depression, insomnia, and other mental health issues. Jasmine has even been used to improve sexual drive and boost the libido, and its physiological effects on the human body are widely known to medical science.
More recent medical research has also discovered that jasmine oil is also excellent for treating skin and even hair. Jasmine oil can help to improve the appearance and texture of your skin. It helps to reduce inflammation and fight the signs of aging with its anti-inflammatory and antioxidant properties. Jasmine oil can restore balance to overly dry or oily skin, and it even helps to calm skin conditions such as psoriasis.
Here are some added benefits that jasmine oil has to offer your skin.
If you have a wound or cut, jasmine oil can help it heal faster by fighting infection from bacteria or fungi. This means that jasmine oil is the perfect acne treatment, as it reduces the risk of acne-causing bacteria on your face.

Jasmine oil is terrific for dry or irritated skin, especially if you have sensitive skin or are prone to eczema. You can use it safely on the skin anywhere on your body to promote healing and calm inflammation.

Jasmine oil can help you look younger by promoting the production of collagen, which keeps your skin elastic and supple.

Jasmine oil is gentle, which means it is great for those with sensitive skin. It can be used on your face or on children's skin, making it an effective, natural treatment for many skin issues.

Jasmine oil can even help to reduce the appearance of scars, stretch marks, and other skin pigmentation issues.
How Should I Use Jasmine Oil?
There are many effective ways to incorporate jasmine oil into your skincare routine. Try mixing a few drops of this botanical oil with your favorite moisturizer, facial cleanser, or body wash. The oil can help to reduce acne breakouts, moisturize dry skin, reduce the appearance of oily skin, reduce the appearance of fine lines and wrinkles, and calm irritation due to shaving. And the aroma of jasmine that lingers when used on your skin can enhance your mood and help you feel more positive throughout the day.
You can also use jasmine oil on your hair to moisturize, add shine, and improve the texture of your hair. Just add a few drops to your favorite hair cream, styling lotion, or leave-in conditioner.
What are the Additional Benefits of Jasmine Oil?
When used for aromatherapy, jasmine oil has been found to improve respiratory function, lower stress, reduce anxiety, improve feelings of depression, increase alertness, boost energy, and help you sleep better. Jasmine oil has been used to reduce menopausal and PMS symptoms as well as improve libido. When applied during a massage, it has been shown to relax muscle tension, and jasmine oil has been shown to help keep hair healthy and strong. Breastfeeding women may also find that the use of jasmine oil increases milk production.