Acai Oil: Benefits, How to Use it, and Safety tips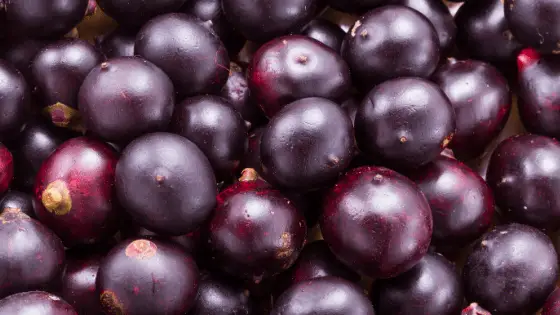 When you buy through links on our site, we may earn an affiliate commission at no additional cost to you (learn more)
Acai oil is made from the fruit of the acai palm tree, a plant that is found in South America. It has been eaten by natives of the Amazon region for a long time and the word 'acai' stems from their native language. The fruit is a strong purple color, looks almost like a large blueberry, and has a fruity, sweet, and tangy scent.
Many studies have shown this fruit to be full of antioxidants. Some of these studies claim that the acai berry is more abundant in antioxidants than many other berries, including cranberries and blueberries. Acai berries also have fiber in them, similar to other more popular berries.
The popularity of acai in the United States has been increasing over the years. Various companies sell it in some form or another, often touting its health-promoting capabilities. Sold as supplements, as components in juices, and as powders, acai is claimed to help with conditions such as arthritis, skin health, elevated cholesterol, and weight loss, among others.
How is Acai Oil Made?
Acai oil is made from pressing the pulp of the acai fruit and is abundant in antioxidants and vitamins. The oil is greenish in color, a trait which can be attributed to the acai fruit's high levels of chlorophyll which are hidden behind the purple peel. About one hundred kilograms of acai pulp is needed to create half a liter of acai oil. Generally, the higher-quality versions of this oil will be cold-pressed. Acai oil can be obtained from pressing the seeds of the berry, but this version of the oil has far fewer nutritive properties than the oil made from the pulp of the fruit.
Acai Oil Benefits
Studies show that the acai fruit, and its extract, are high in elements that are beneficial to us, including amino acids, vitamins, minerals, and anthocyanins. Other elements included are fatty acids and fiber. The oil has been found to be high in phytochemicals, phenolic compounds, and anthocyanins which can impart health benefits; these include orientin, vanillic acid, and cyanidin-3-glucoside. These elements are linked to health-promoting properties including antioxidant, anti-inflammatory, and cardioprotective properties. These studies also show that acai extract fights against neurotoxicity and may contribute to a reduction in blood sugar and cholesterol levels. Other studies have supported the berry's capabilities as an antioxidant, helping to protect cells against oxidative damage and stress. And furthermore, acai oil contains oleic acid, one of the better-known compounds that has moisturizing capabilities.
Yet another study from 2017 has identified acai oil as a potential treatment for melanoma. The study indicated that when used in a nanoemulsion, the oil contributed to the death of skin cancer cells and did not damage the normal cells. And in comparison to the control group, the test group in a study done on mice showed a significant reduction in tumor size when treated with the acai oil nanoemulsion.
See Study About Aca Oil's Anti Aging Benefits
How to Use Acai Oil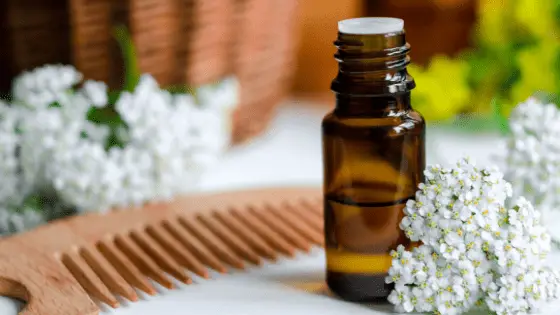 Now that it is clear that acai oil can help our health, the real question is, how can we use it? To begin with, acai oil can be used to help moisturize dry and damaged hair. It is best when rubbed into to the hair just after a shower, simply by applying a couple drops to your palm and massaging it into your hair. After a period of consistent use in this manner, acai oil can contribute to a glossy and luxurious appearance of the hair; just be sure not to use too much when you are applying it as the odor can be quite strong.
As was previously mentioned, the presence of oleic acid and other fatty acids in acai oil contribute to its moisturizing properties. As such, many beauty products, including skin moisturizers, contain the oil as a key ingredient. These products can also impart anti-aging effects due to the oil's antioxidant properties which work to reduce the effects of free radicals on our skin. Apply these products to areas of dry or cracked skin to help increase suppleness and to areas that show ageing, such as around the eyes or jawline.
Acai Oil Safety
Regarding the safety of this oil, it is generally safe to use. Ingestion of the oil should be avoided for women who are pregnant or breast-feeding as there is not enough research regarding the safety for this population. As always, it is important to let your doctor know if you are taking an acai dietary supplement, especially if you are taking other medications at the same time. And whether you are eating acai berries or consuming an acai dietary supplement, you should inform your doctor if you are set to get an MRI; interestingly, acai extract has been tested for the use of MRI contrast agents. The results of your MRI might be affected by elevated intake of acai.
In conclusion, the acai berry may just be a wonder-fruit! With many health benefits that are currently known today, it will be exciting to see what further research shows regarding the fruit and its oil. For now, we know it is similar to other more common berries in that it has high antioxidant levels and can be used as part of a tasty juice or as part of our skincare routine, among other uses!