Using Oregano for Cough (Cold & Flu)
Using Oregano Oil for Cough (Cold & Flu)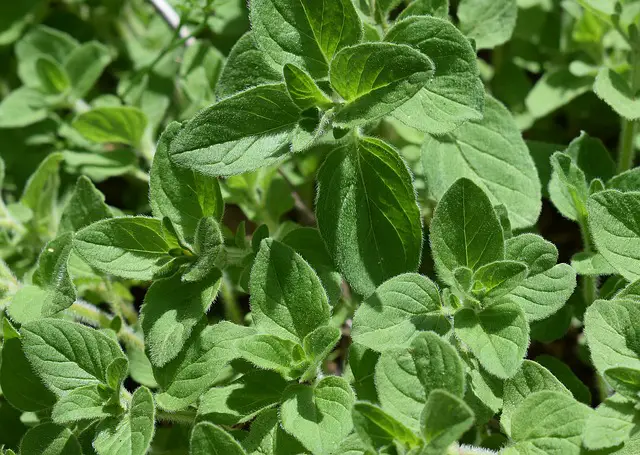 When you buy through links on our site, we may earn an affiliate commission at no additional cost to you (learn more)
Whether you have a cold, the flu, asthma, or allergies, a nagging, hacking cough is enough to drive anyone crazy. Coughing can keep you up at night, interrupt your workday, and prevent you from getting the valuable oxygen you need for your health. Whether your cough is caused by an infection or something else, there is a good chance that using oregano oil can help you breathe easier quickly.
Understanding Coughs
To best treat your cough, it is essential to understand just what might be causing your trouble. When you cough, it is your body's way of clearing the airways of unwanted substances. Coughing forces air rapidly through your lungs and esophagus, pushing out irritants or pathogens to make it easier to breathe.
There are two main reasons why you may cough. The most common cause in acute cases is an infection of some kind. When you do not regularly cough but find yourself having trouble breathing, it is most often bronchitis, pneumonia, a sinus infection, whooping cough, or some other form of upper respiratory infection.
For people with a chronic cough that seems to stick around, the most common causes include asthma, allergies, chronic bronchitis, emphysema, smoking, or gastroesophageal reflux disease. Any type of chronic respiratory disorder can lead to coughing. Even those in heart failure will find they frequently cough, as fluid may build up in the lungs and need to be cleared.
If you take certain medications, you may also experience a cough, at least for part of your day. The most common culprits include drugs for hypertension and other heart conditions.
Treating a cause must target the source of the symptom. For example, if your cough is caused by smoking, the only way to stop the cough is to stop smoking. Similarly, coughs that are a side effect of certain medications will only cease once the medication is stopped.
But, if your cough is the result of a respiratory infection, then choosing a natural remedy such as oregano oil can be an effective way to eliminate the cause of the cough and improve your breathing quickly. If you have a cough and also are experiencing a fever, body aches, vomiting, nausea, chills, headaches, a runny nose, sinus pressure, or other cold or flu symptoms, you likely have an infection that is causing you to cough or have trouble breathing. In this case, oregano oil is an excellent choice for calming coughing and improving your health.
Understanding Oregano Oil
Oregano oil is distilled from a wild plant native to the Mediterranean known as Origanum vulgare. This species is different from the herb used in cooking, but it is related. Once the leaves are distilled into a pure, concentrated essential oil, oregano oil can be used to treat many different infections and diseases, including the germs that cause coughing. It has been used for centuries to help treat colds, the flu, and other illnesses that cause coughing.
Oregano oil contains two active ingredients, carvacrol and thymol, that provide this herbal remedy with antifungal and antibacterial properties. Because it is such a powerful antibiotic and antiviral, oregano oil can be used to treat infections like those that result in coughing. Whether your bronchitis, for example, is caused by bacteria or a virus, oregano oil, unlike conventional medications, can treat both.
In addition to fighting infection, oregano oil can also help to boost the immune system as well as promote detoxification of unwanted wastes and substances from your cells and tissues.
Using Oregano Oil for Coughs
There are several ways you can use oregano oil to help fight your cough. The first is to inhale the oil by using a diffuser. Place several drops in a room diffuser and enjoy the pleasant aroma as it penetrates your lungs to fight infection. You can repeat this several times per day while you are feeling ill.
You can make a more targeted vapor treatment by placing several drops of oregano oil into a bowl of boiling water, putting your head over the bowl, and covering yourself with a towel to create a stem treatment. Breathe deeply to loosen mucus and improve airway function.
You can apply oregano oil topically to your chest and neck, as well. First, mix several drops of essential oil with a tablespoon of coconut or olive oil. Massage the mixture into your neck, chest, and back several times per day while you are coughing.
Taking oregano oil orally can also help to fight infection. You can either mix three drops of the oil with a glass of water or juice, or you can place two drops directly under your tongue. It is a strong flavor, and some people prefer to mix it to make it easier to take. Repeat twice per day.
Precautions for Using Oregano Oil
Oregano oil can interact with some medications, so it is always advisable that you talk with your doctor before taking this oil internally. You should not swallow oregano oil for more than two weeks, as it is meant for acute use only when taken orally.
Children under the age of five and women who are pregnant or breastfeeding should avoid taking oregano oil internally. There is insufficient research on its effects on these populations. You can use oregano oil on children's feet when it is diluted with a carrier oil.
Always check to be sure that your oregano oil is pure and contains no additives or preservatives. It should have at least 80 percent carvacrol to be effective, and if you plan to use it internally, only purchase therapeutic grade products that are FDA approved.
People with diabetes who are on medication should avoid taking oregano oil internally, as it can lower blood glucose levels and interfere with prescription drugs for lowering sugar levels.
Final Thoughts
Oregano oil is an effective treatment for relieving certain types of coughs, especially those caused by respiratory infections. If your cough does not improve within five days of natural therapy or if it significantly worsens, you should see your doctor to seek alternative treatment. Oregano oil can kill many types of bacteria and viruses, but not all coughs are caused by these pathogens