Benefits of Calamansi on Skin
Benefits of Calamansi on Skin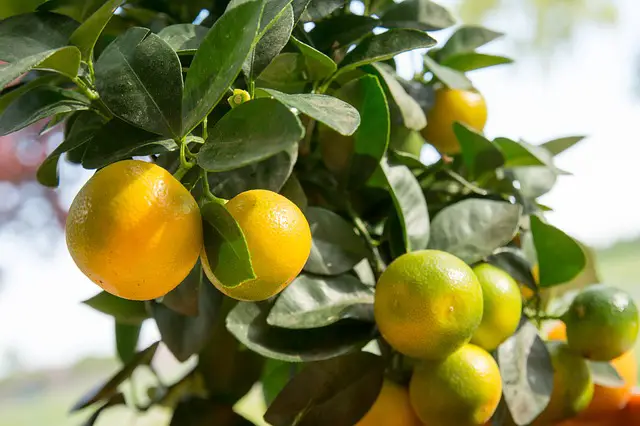 When you buy through links on our site, we may earn an affiliate commission at no additional cost to you (learn more)
If you are looking for natural beauty solutions that treat your skin kindly and also have benefits for the appearance and overall health of your skin, look no further than the juice of the calamansi fruit. This citrus fruit, also known as citrofortunella microcarpa, calamondin, and the golden lime, is rising to fame as the next big secret in natural skin care.
If you'd like to have softer, healthier, more youthful skin, consider adding calamansi juice to your diet and including it as a part of your skincare regimen. We share all the benefits of this tasty fruit as well as ways to use the juice and other parts of the fruit to treat your skin.
The Skin Benefits of Calamansi
Like all citrus fruits, the calamansi is high in Vitamin C, which is a powerful antioxidant. Vitamin C also promotes the production of collagen in your skin, which is what keeps your skin firm with plenty of elasticity.
As an antioxidant, the Vitamin C found in calamansi also slows the damage done by free radicals in your body. These unstable molecules cause skin dryness and sagging, damage collagen, and are responsible for the fine lines and wrinkles that occur with age. Research from the Institute for Molecular and Cellular Biology in Portugal has noted that ascorbic acid 2-phosphate, which is found in Vitamin C, can even enhance skin cell regeneration after damage, such as from the sun.
Calamansi can also help reduce the appearance of dark spots on your skin. As a natural skin lightener, this citrus fruit can be applied regularly to lighten areas of the skin, acting as a natural bleaching agent to improve skin discoloration.
Extracts from the calamansi fruit are shown to regulate skin oil production, which can help with acne-prone skin. By controlling the production of these oils, the fruit is not only useful in treating oily skin, which commonly has blemishes, but also dry skin, which suffers from a lack of natural moisture. Because it is a natural product that penetrates the skin deeply, instead of just sitting on top, it is more effective than most topical treatments.
The acidic nature of calamansi makes it an excellent natural exfoliant. The juice can remove the layer of dead cells on your skin's surface, exposing fresh cells underneath. Your skin will appear softer, smoother, and visibly fresher after using this treatment a few times.
How to Use Calamansi For Your Skin
There are several ways in which to effectively use calamansi as a part of your skincare routine. Some of these will depend on the availability of fresh fruit in your area. If no fruit is available, you can purchase calamansi puree online and incorporate this into your regimen.
If you have fresh fruit, cut one in half and rub the piece of fruit onto your skin, focusing on rougher or darker areas you would like to exfoliate or lighten. Allow the juice to sit on your skin for thirty minutes, then rinse with cool water. This is an excellent treatment for scars, as well.
You can also use fresh juice or diluted puree by dipping a cotton square into it, then applying to your face. For a slightly less acidic mixture that is good for sensitive skin, mix one teaspoon of juice with two tablespoons of milk, applying to your face or body as needed. Wait ten minutes before rinsing with cool water.
If your skin is sensitive to this treatment, only use once or twice a week. If you find you are able to tolerate it, several times a week or daily is preferred. Don't forget, you can treat your skin from the inside, too, by drinking the delicious juice of the calamansi fruit. If you are looking for an effective way to treat facial wrinkles we recommend trying avocadoo oil.